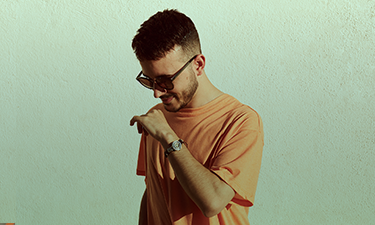 When hard work and perseverance are equal to the passion for the music, the perfect 'equalization' emerges new talents who are called to succeed.
Cuartero was born two decades ago in Malaga, and although he did not experience the pure analog era, he knew the old school essence, which has influenced him to define his own style.
His dedication to research new sounds, textures, and structures has made his productions recognizable from the first beats. In addition, during the last year his releases on Hot Creations, Desolat, Saved, Moon Harbour, Circus, have made him become one of the current top producers.
In 2011 he founded his own label Sanity, with the clear idea of prioritizing the essence of music over the appearance of popular names in the scene. Combining activities on his label and promotions, he has published about one hundred references and organized showcases worldwide.
He started producing at the age of 15, and it was 2012 when all his work began to bear fruit: the abundance of performances on 5 continents, numerous tracks topping the charts of Beatport, his usual closures at the Amnesia Ibiza, his residency in Hyte (Amnesia), his appearance in the documentary 'Monday' and be the winner of the DJ Awards in 2015i as DJ revelation, confirm it.